Welcome to a Full-Service Law Office
Our firm has represented individuals, families, and businesses in Leb
anon County since 1902. We are committed to helping our clients achieve their goals by offering a broad range of legal services.
Combined, our current staff of attorneys have over 70 years of trial experience, having collectively handled thousands of cases and hundreds of trials before judges and juries. We are experienced trial lawyers. We've also established a reputation for serving our clients' legal interests outside of the courtroom.  Please visit our "Practice Areas" portion of the website to view the wide range of legal services that we provide.
We strive to help people and businesses within Lebanon County and its surrounding areas, so that we may make our community a better place to live and do business. We look forward to meeting you and assisting with your legal needs. Please call and tell us about your case.
Disclaimer: Inform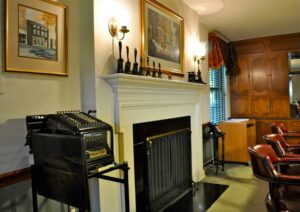 ation provided on our web site does not, in any manner, form an attorney-client relationship between viewers and our attorneys. Any information you provide us via e-mail through this website, without first establishing an attorney-client relationship, may not be confidential or protected by the attorney client-privilege. This information provided on this website is not legal advice. If you send an e-mail to us concerning a possible legal action, we strongly recommend that you avoid providing excess detail, and that you wait until an attorney-client relationship is formed before you disclose the intimate details of your case.